Butterflies in Geometry
An artist's interpretation of a graceful butterfly. Inspired by the symmetry and patterns found in nature, our new spring collection of butterfly earrings are the embodiment of spring rebirth, transformation, and joy.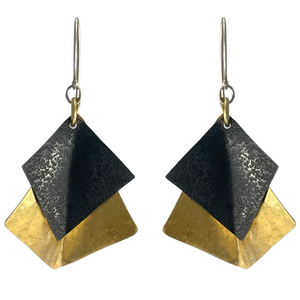 Custom In-House Textures...
Everything in the Higgins collection is handmade and one of a kind. The parts are cut and then formed in the end grains of hardwoods and then shaped over metal stakes. All the shapes are born in his studio.
Wearable art emerges from my love of form in nature…
It's much more than a little piece of jewelry…  It is an artistic statement. It's sculpture to wear!
LEARN MORE ABOUT ME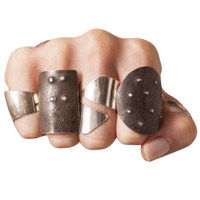 Location
Visit the Studio
Behind the Barn at Grieg Farm
227 Pitcher Lane, Red Hook NY
Monday - Sunday : 12-5PM
Testimonials
Everyday casual but always chic.

Rochelle Redfield
I was Dennis's apprentice for about a year and I can attest to his process first hand. The jewelry he makes starts as a lump of rough metal. Every chain link, every facet of a plate necklace, every curve of every bracelet band is 100% made by hand. You're paying for expert craftsmanship when you buy from him. 

Christian Golon
Added pleasure accessories with strong character.

Vogue