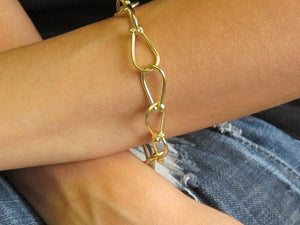 This is a very simple bronze bracelet.
Single horseshoe bracelet
Love love this bracelet. Love the sizing…it's perfect. It's chunky enough but also dainty so it could work with wearing it to work or out at night. Dennis was great and responded to every question I had! Thank you and would love to purchase more pieces!