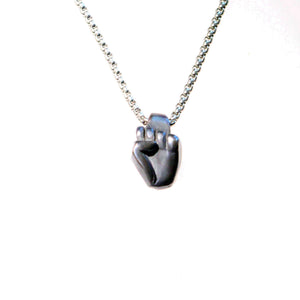 This pendant represents black power and Black Lives Matter's 
ongoing fight to end State-sanctioned violence, liberate Black people, and end white supremacy forever. 30% of all proceeds will be donated to the Black Lives Matter Global Network. 
Excellent piece
This pendant is a work of art to say the least. The craftsmanship is amazing. Dennis did an amazing job with this one. 10/10.